We've invited a few guest designers to join us over the summer. It's always nice to stir up the mix a bit now and then!!
Today we're going to feature a LO by
Ashley Smith
. Here's a little about Ashley...
Location: Florida
Family: I have been married to Chris for 14 years and we have two children. (Four year old twins, Andrew and Megan)
How I got started scrapping: After my children were born I wanted to start documenting all the little things that babies do and I've been hooked ever since.
Why I love scrapping: It gives me the chance to document all the things I want to remember and I have discovered I am more creative than I thought I was. That was the most surprising thing.
Where I get my inspiration: My family
Three non-scrappy things about me:
1. I used to be an elementary teacher.
2. I love being a stay at home Mom.
3. When I am not scrapbooking, I enjoy reading and watching movies.
The challenge I gave Ashley was to use the word HAPPY on a LO. She came up with this gorgeous page that I am thrilled to be sharing with you. Thank you Ashley!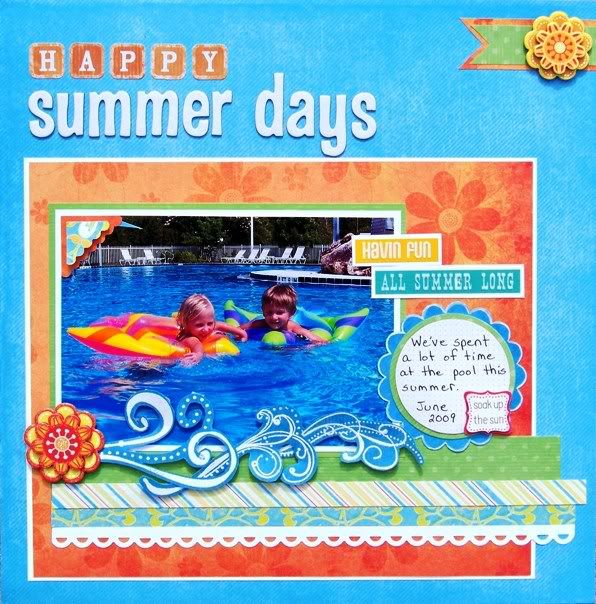 Keep your eyes open for more pages from this talented lady throughout the summer!
We also have a Happy LO from Erica today! I love how they're both so different - that's the joy of a challenge!