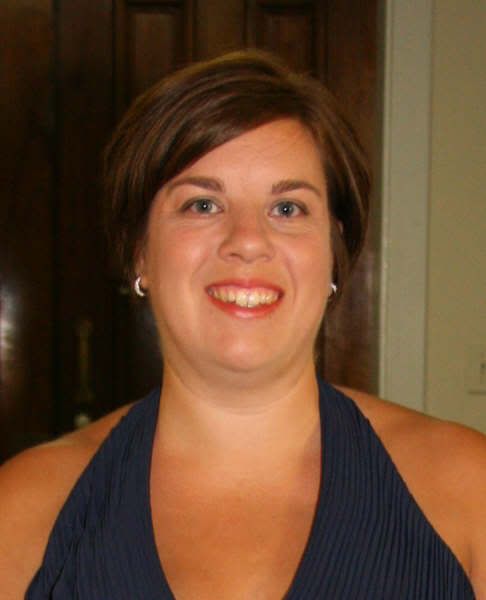 Sharon will be sharing some of her awesome work with us as a guest designer over the next couple of months. Here's a little about her and the first challenge she did for us!
Name: Sharon Nosal
Location: Greensboro, NC
Family: I have been married to my hubby Rich for 8 yrs. We have 2 girls, Abigail 7, Allison 4 a dog named Maggie and we just added a bird named Lola to our family!
How I got started scrapping: A group of ladies from the church I went to before we moved invited me to a crop at a local store. I went with a few pictures and ended up buying a couple hundred dollars worth of stuff that day. I've been hooked since!
Why I love scrapping: It is just another creative outlet for me! I love to do anything art and craft related. The best part is that while I'm getting my craft fix I am also preserving my families memories!
Where I get my inspiration: All over the place.
Three non-scrappy things about me:
I have a MBA in Visual Communications (Graphic Desigh and Photography) as well as my K-12 teaching certification in Art.
My DH and I have known each other since we were in 5th grade (21 years) and have dated/been married to him for 12 of them.
I am a reality tv addict.
And now here's the challenge!
Scrap an icon from the place you live...in Texas it could be the Texas flag, bluebonnets, mockingbirds, Texas stars, longhorns, etc.