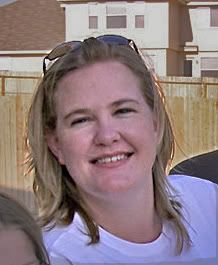 Lisa! Our new digi design team member! We look forward to seeing lots of beautiful LO from her in the coming months! Welcome Lisa!
My name is Lisa Newhouse and I am blessed to have 3 beautiful kids and a great husband. We live in San Antonio, TX and I am a stay at home mom.
I have been a digital scrapper for about 4 years now and a paper scrapper for 5 years before that. Like many others I got started in paper crafts by rubber stamping and making cards and it evolved from there into a full blown paper crafting addiction! I have so many supplies I could open a store with it all :-) Digital scrapping just suited me immediately because I already edited my photos and journaled within Photoshop and it was awesome to be able to do whole layouts and tweak things around until I had it just the way I would want it! The undo button is my best scrapping friend :-)
There are so many fabulous reasons to scrap digitally and I do most of my work that way but I still love to touch ribbons and such so I do some hybrid projects too. Hopefully I might be able to inspire some of you to give digital scrapping a try! It is addicting and there are a million and one ways to make your digital art amazing!!!