I want you to click on one of the inspiring blog links on the right, and then click on one of their links, and on one of their links etc... once you've jumped five blogs, scraplift something! Please post the link to the blog you lifted from as well as your interpretation, so we can all check it out too!
And here's a couple from the dt!
Christine ended up at
Pencil Lines
and lifted a version of their
sketch 124
.
Here's the one she lifted by Tracie
and here's her version
Cortney hopped over to
Kristine Davidson
's blog and lifted this adorable LO
and here's her version
Angel jumped to
Creative Scrappers
and found this cute LO by Carol to lift
and here's her version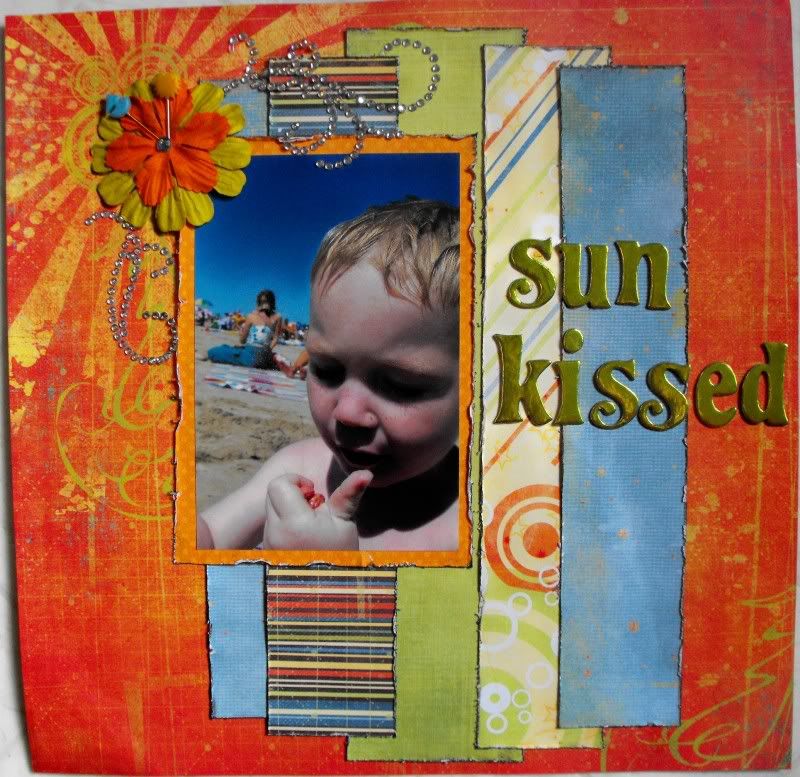 Amie ended up on
Kelly Goree's blog
and found this beautiful LO to lift
and here's her version