Ok finally, sorry to leave this hanging... I have gotten a prize together and will draw it first thing Saturday morning. Every LO or project that has been linked to in a comment since the blog began gets an entry up until midnight pst on friday.
Here's the prize, and when I get time I'll poke around for some more goodies to add...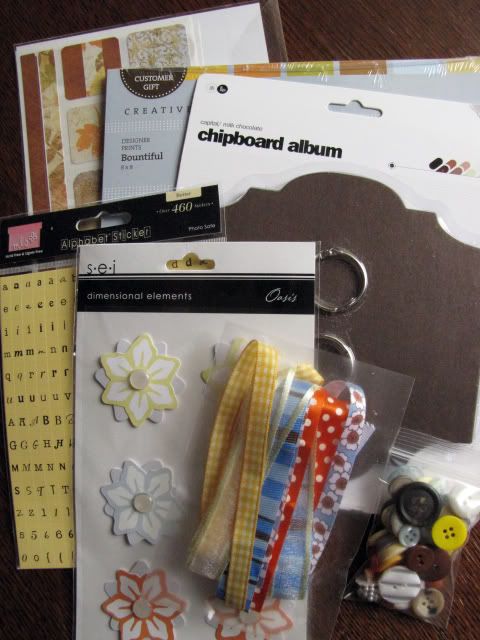 Included Is:
Milk Chocolate Chipboard Album by BG
8x8 Paper pack by CM
Coordinating sticker pack by CM
Dimensional flowers by SEI
Butter tiny alphabet stickers by MLS
5 random ribbon pieces at least 15"
30+ random buttons
...